Product
Tool-Check Automotive 1

1/4" bit ratchet, tough-absorbing bits, Rapidaptor holder, adaptor and 1/4" sockets
Ideal for working in confined spaces
Tough viscous bits for universal use
Use of 1/4" sockets also possible with the Wera adaptor 870/1
Take it easy tool finder: colour coding according to profile and size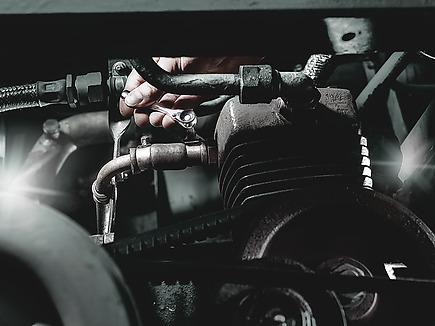 Combines elegant design with incredible resilience. Suitable for rapid fastening even in confined working situations. The Wera Zyklop Mini is applied whenever fastening with a power tool or conventional tools is impossible due to insufficient space. The Zyklop Mini 1 for the direct attachment of bits; the Zyklop Mini 2 for the direct attachment of the special Wera Zyklop sockets.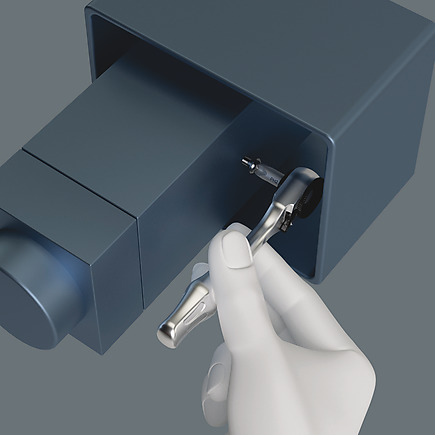 The Zyklop Mini Ratchets
For all difficult-to-access applications.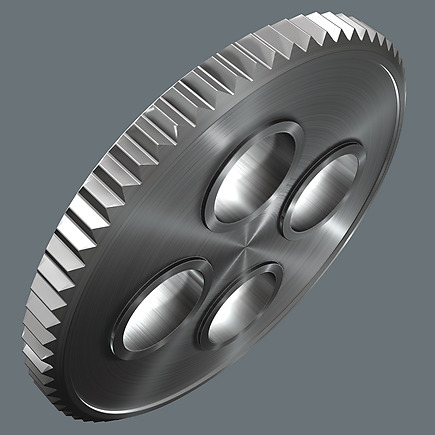 Small return angle
The fine tooth mechanism, with its 60 teeth, allows a small return angle of only 6° – ideal for precision work.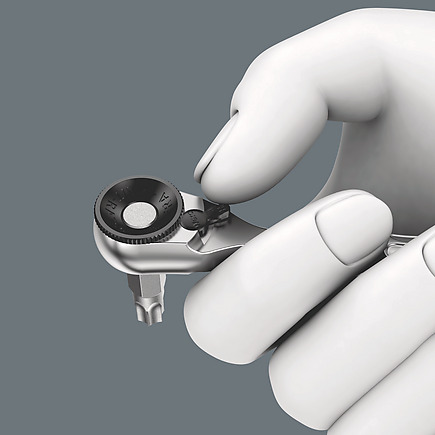 Simple direction change
Simple switching between left/right operations.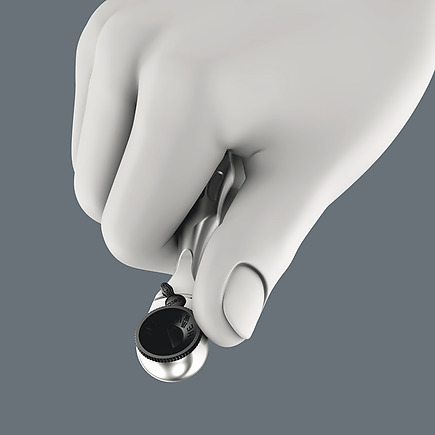 Is rapid screwdriving possible with the Zyklop Mini?
High working speeds can be attained with the Zyklop Mini. The thumb wheel is important, enabling more rapid screwdriving, and the Zyklop Mini hande only needs to be used for the final tightening of the screw.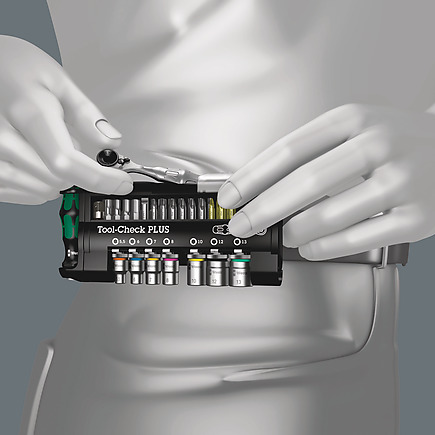 Zyklop Mini tool sets
Available in a set with the dependable Wera Bit-Check with socket adaptor and belt clip. Simple fitting and removal of tools. Very robust and a long service life.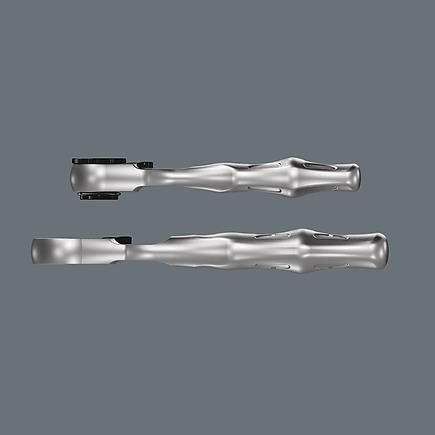 Slim design
Its slim design makes it ideal for all particularly confined working situations.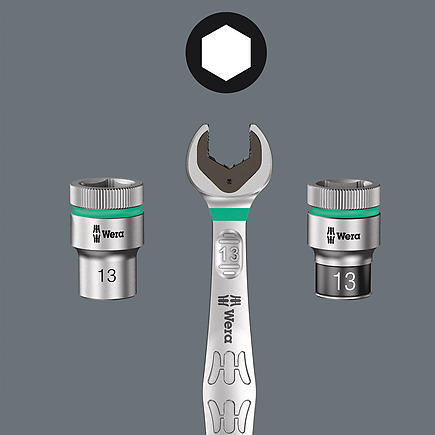 Take it easy tool finder system
Take it easy tool finder system - with profile and size colour-coding for quick and easy tool selection. Colour-coded system for hexagon drive screws (L-Keys, Zyklop bit sockets), external hex drive screws and nuts (Joker wrenches, Zyklop sockets and Zyklop bit sockets with holding function), and TORX® drive screws (L-Keys, Zyklop bit sockets).
Article description
Ratchet, bits and sockets in a minimum of space – as compact as it gets. Comes with a practical clip for attachment e.g. to the belt so the Tool-Check is always at hand even for mobile applications. Simple operation, even with just one hand, in confined working spaces. Drop-forged, full-steel design and fine-pitched mechanism with 60 teeth that allows a small return angle of 6° for precise working. Easy left/right switchover. Ergonomically designed ratchet head and lever. Suitable for 1/4" bit and socket take-up. The use of 1/4" sockets is also possible with the Wera adaptor 870/1. Tough viscous bits for universal use. Manual and power tool socket insert (ISO 2725-Part 3) by Wera allows applications both in manual as well as power tools. "Take it easy" Tool Finder with colour coding according to size - for simple and rapid accessing of the required tool. Featuring a good grip to allow easy pick-up even with oily hands. Ball stop groove, for hex head bolts and nuts; chrome vanadium steel, matt chrome-plated.
Танилцуулга татах